WELCOME TO THE BEAD STOP!
FALL DISCOUNT COUPON SALE!
To celebrate our favorite season, Autumn or Fall, we are offering a store-wide discount coupon.  Get 20% off your entire order, NO MINIMUM when you use FALLSALE20 COUPON CODE at check out!  Coupon expires September 30th!
Standard and Priority Shipping costs remains the same so whether you buy one item or ten items, you pay the same low shipping cost!
  Directly on our website or on Etsy if you are an Etsy member. 
Introducing Button Beads® created by renowned artist Sabbine Lippert.  These 4mm beads look like mini "Kisses" and go so well as a focal in your bead designs just as you would with chatons, except Button Beads have an anchoring hole at the bottom which can make it easier to secure seed beads surrounding them.  We have about 8 colors up on our website and more to come as they ship in!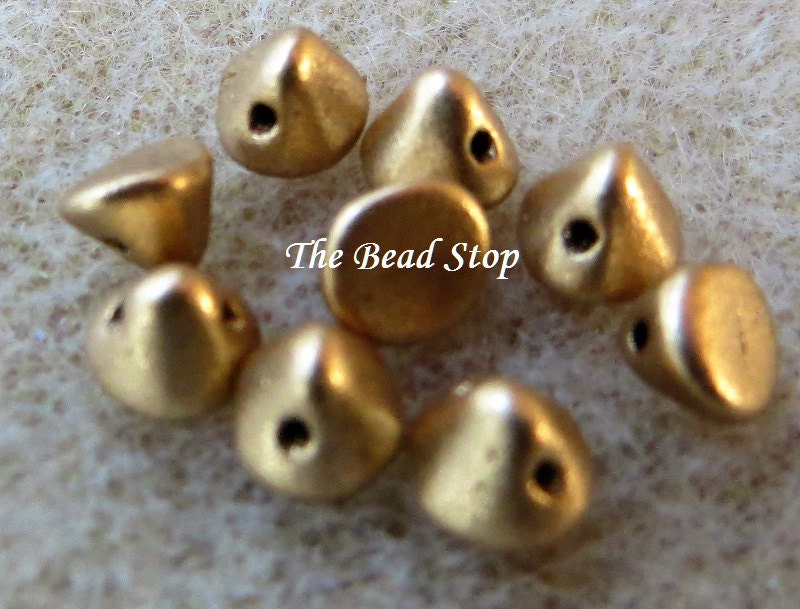 Our best sellers - CZECH GLASS RINGS now in new colors!  We increased our stock on your favorite colors as well.  Just in time for the busiest creating season before the holiday rush!  With the 20% coupon, stock up now on your favorites.